A small article about the front diffuser found on v-spec models and how I have  one professionally repaired !
This part is made of plastic called Polypropylene (PP is written on the part). Unfortunatelly this part is usually damage and it's also expensive. My car being a standard GT-R it doesn't come with the front diffuser from factory. However fitting one is easy as pie … if you can source the part !
I was lucky to source a used front diffuser from Japan :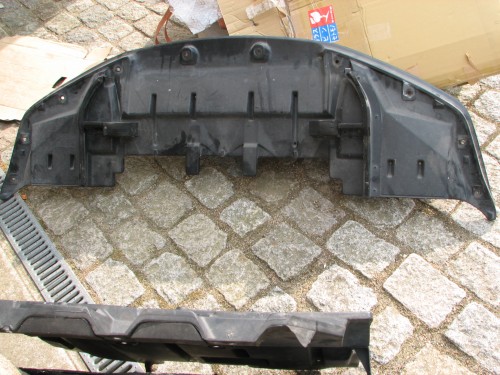 But is was slightly damaged as you can see on the picture below. This is the most common damage you will this on a front diffuser.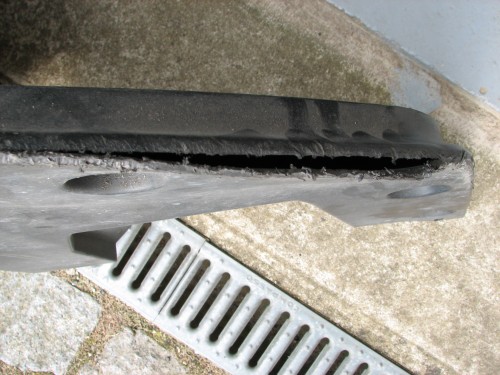 I brought the part to a friend (he's a professionnal) and fixing it wasn't an issue for him.
A couple of pictures of the process (I missed the first steps of the reparation process however) :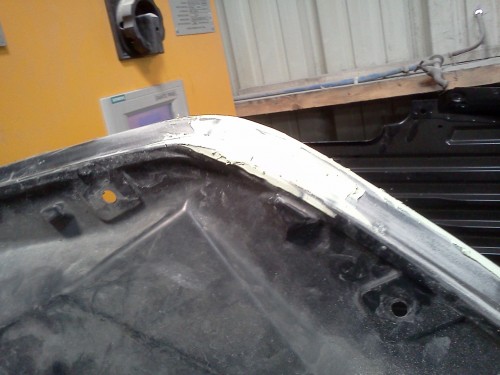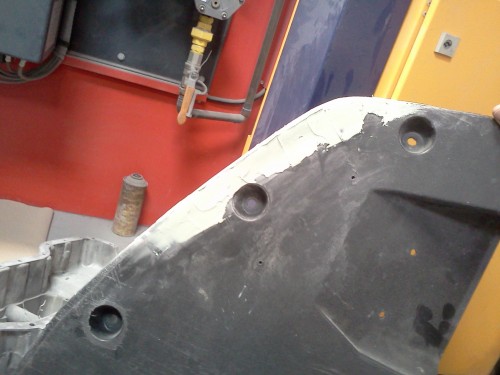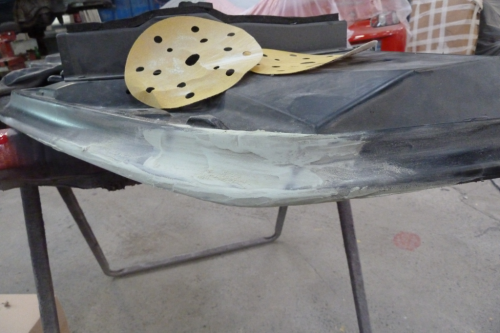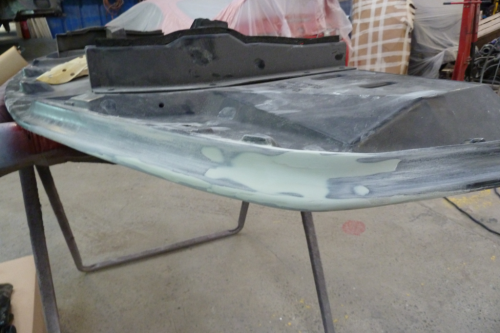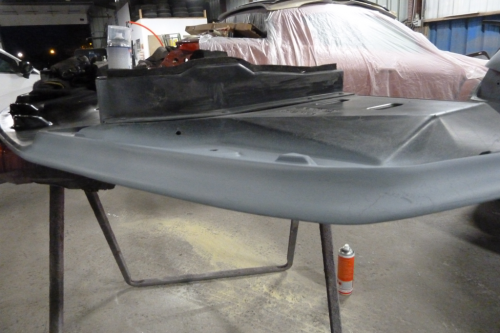 Final result :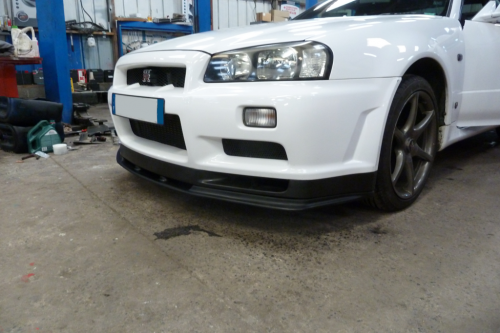 It's nearly as perfect as a new one. If I didn't tell you it was repaired you could hardly tell it was repaired. Repair was done on october 2013 and so far so good. Good work Car shop and thank you again !!
If your front diffuser is damaged you can probably get in touch with Car Shop and see what they can do for you. They're located in Britany France, here is they facebook : Car shop on facebook.