While I was doing an oil change I noticed what looks like oil at the rear of the transfer case. Following the oil it appeared to come from the gear control lever.
Getting access to the control lever is easy :
1. Remove the bolt circled in red and pull the board gently.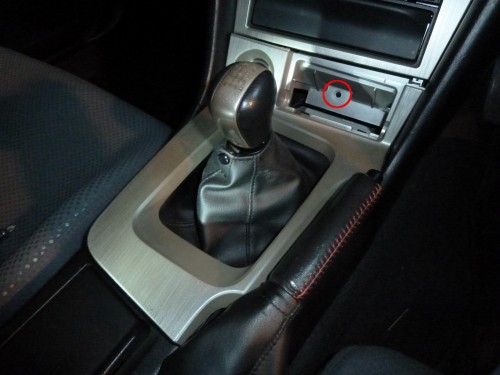 2. Remove gear knob and remove the 4 bolts securing the large boot.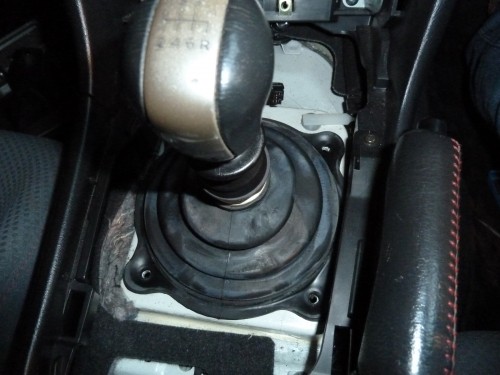 3. Remove the boot. You can see now the top of the gearbox. Actually it's the transfer case. And you can see oil on the smaller boot and on the larger boot just removed.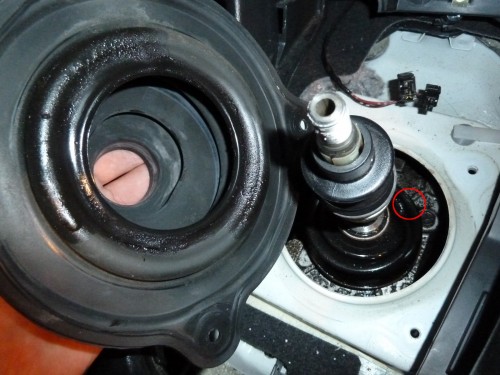 On the above picture, circled in red is a crack on the smaller boot. This part needs to be changed. Oil is obvisouly coming from here. You remove this boot by sliding the spring up. Then cut or slide the lower zip tie holding. You can then slide up the cracked boot gently. Clean the oil first to avoid oil on the top of the control lever. You should now have something like the following :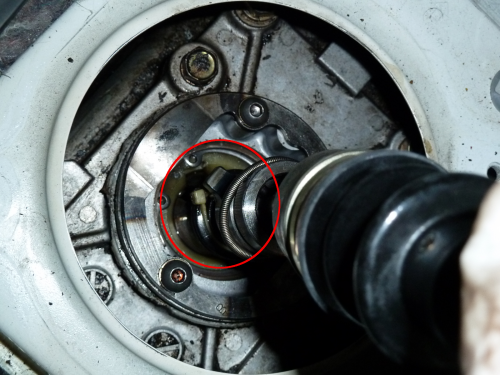 Now beside the obvious boot that must be changed I don't know if it's expected to have oil in this place. R33 and R32 had a similar issue. But Nismo provided a kind of transmission baffle plate for the gearbox (part number 32150-RS590) to solve the problem :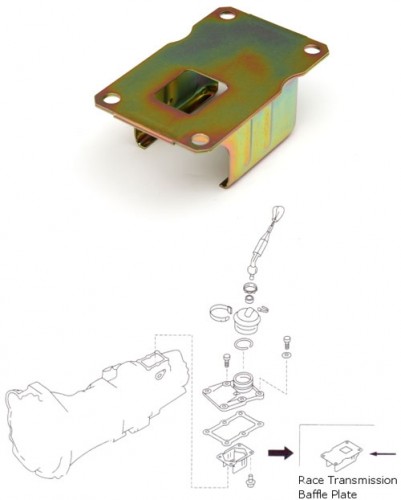 So I started to think the R34 had similar issue. But after looking at the top plate I understood Nissan had already used a baffle plate on the R34 :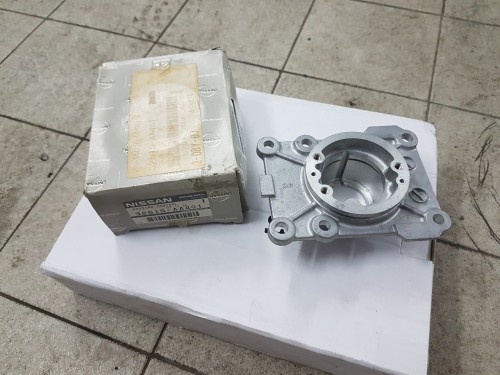 So next step is to remove the control lever (pliers ring required). I will inspect the ball cup bushing to see if a replacement is required.