Small article about installation of bonnet damper on my BNR34 …
You're tired of the bonnet holder as I was you might want to fit bonnet damper. These usually sell around 80£ unfortunately they cost a small fortune for the Skyline. The reason why remains to be answered …
I was lucky enough to put my hands on a set of Tein bonnet hood from ebay sold by tein UK. Only 90£ delivered. But these are no longer made it was probably an old stock. Greddy do dampers as well as Top Secret but there are not cheap. Beware bonnet dampers are different from aluminium bonnet and carbon fibre bonnet.
Content of the package :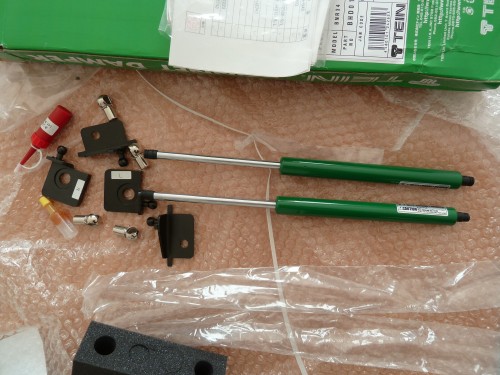 Installation is fairly easy and it will take you around 20 minutes. Put some thread locker on the ball joint and tighten them on the dampers. Install the four brackets : two on the bonnet and the remaining two in the engine bay as per the pictures. You can't go wrong with the stickers on the brackets.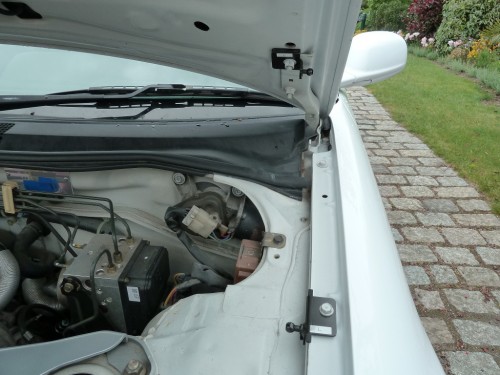 Do not tighten hard for now. Put the dampers in position and make sure they are correctly aligned then tighten the brackets.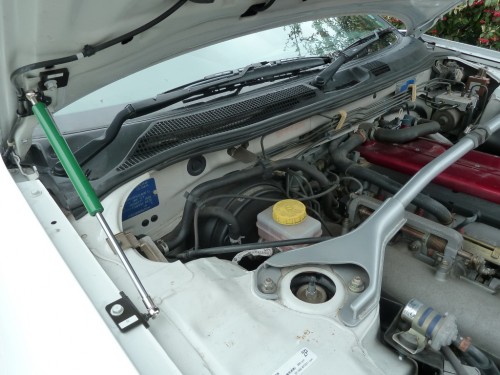 You're done congratulations !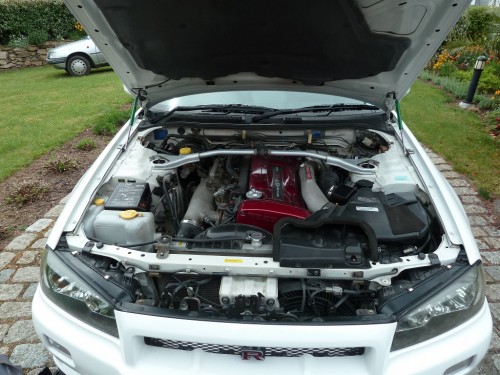 You can probably fit generic dampers as long as they are the same caracteristics than the Tein. I'll update the article with the extended length and compressed length.
Unfortunately you also need the damper force but I have no idea about it. If you know a way to mesure it let me know how to do it.